DECADES - A CENTURY OF SONG
VOLUME 2 - 1820-1830
VIVAT 114
"The singers have been well chosen. Portuguese tenor Luis Gomes is impassioned in Bellini's small domestic substitutes or operatic arias
BBC Music Magazine, July 2017
passion oozes from Gomes' Bellini arias
Fiona Shepherd, The scotsman, 15 May 2017
We move to Italy next for three of Bellini's ariettes, Malinconia Nifa gentile, Ma rendi pur contento and Vanne or rosa fortunata. These are delightful pieces sung with Italianate vibrancy by Luis Gomes, but they remain elegant trifles when compared to the operas.
Robert Hugill, Planet Hugill, 25 May 2017
The Portuguese tenor Luis Gomes has the right vibrant, Latin timbre for three limpid romances by Bellini,
Gramophone, July 2017
I CAPULETI E I MONTECCHI
BUXTON OPERA HOUSE, BUXTON
TEBALDO
Luis Gomes brought a verismo-like virility to Tebaldo, love rival to Romeo.
Hugh Canning, Sunday Times, 17 July 2016
the singing of Brandon, Marshall and Gomes is idiomatic, intelligent and expressive.
Anna Picard, The Times, 12 July 2016
She's nobly partnered by Stephanie Marshall's resolute Romeo, himself challenged by Portuguese tenor Luis Gomes as his half-flaky enemy Tebaldo, whose thrilling top register places him at the epicentre of a volatile situation constantly teetering on the edge of open violence.
George Hall, The Guardian, 13 July 2016
Luis Gomes made a powerful Tebaldo, giving a strong performance yet using his vibrant voice with a good sense of style. I have mainly seen Gomes in later repertoire, and it was good to hear his confident performance in Bellini and it set me thinking about other bel canto roles which might suit. Though not completely a leading character, Tebaldo's music is no easy ride and Gomes was stunning and thrilling in his Act One aria, and as I have said duetted vibrantly with Marshall's Romeo in Act Two, yet he also created a believable sense that Tebaldo was in love with Giulietta.
Robert Hugill, Planet Hugill, 13 July 2016
Quite different, but wonderfully effective was the forceful passion of Portuguese tenor Luis Gomes whose O di Capellio, generosi amici helped propel a defiant start as the Capuleti prepare to defend themselves against wicked adversaries, though not unfortunately against true love.
Mark Ronan, Theatre Reviews, 13 July 2016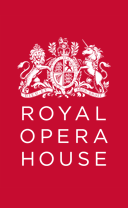 Luis Gomes was excelent!
Mark Valencia, What's on Stage, 23 November 2016
LA BOHEME
SCOTTISH OPERA, GLASGOW
RODOLFO
Luis Gomes' lighter tenor as Rodolfo worked well, as romantic as you could wish as he and Mimì search for her key in Act 1, but even in Café Momus the relationship did not look secure, an interesting slant explaining the drift of the lovers later on.
David Smythe, Bachtrack, 22 May 2017
There are fine performances across the piece, not least the nuanced and emotive playing of Portuguese tenor Luis Gomes (Rodolfo) and British baritone David Stout (the painter Marcello).
Mark Brown, Sunday Herald, 14 May 2017
Luis Gomes confirmed the positive impression he made earlier in the season - he has an attractively lyrical tenor and sang with style.
Operascotland.org, 24 November 2016
Vocally, Luis Gomes has a lightness of touch as Rodolfo. His love for Mimi is never in doubt in a remarkably tender Act I duet. Yet his doubts in Act II, his fear of her impending death masked as jealousy, are as complex and interesting a take on the role as you could want.
Tom Dibdin, The stage, 15 May 2017
LA STRANIERA
CONCERTGEBOUW, AMSTERDAM
OSBURGO
It is a pity that Osburgo, Arturo's confidant, sings mostly with the chorus. In his few solo lines, Luis Gomes displayed a pliant, brightly coloured tenor. Hopefully, Amsterdam will get to hear him in a bigger role.
Jenny Camilleri, Opera Today, 17 May 2016
We started with the Cherry duet from Pietro Mascagni's L'amico Fritz, a delightful, rather low-key piece in which both Ekaterina Siurina and Luis Gomes brought out the charm of the work, only ramping up the passion in the final pages. Though singing from a score (just the one, which they shared), throughout the evening the two created a believably strong bond between their two characters and this was anything but a stand and song evening. It was difficult to believe this had been put together at such short notice.
Gomes sang with a superb sense of line, and really caressed the phrases. He was often quite understated, knowing when to not do too much and when to really ramp things up.
Gomes made an ardent, refined Rodolfo with Siurina a poised and self-possessed Mimi. There was something believably touching about the performance, and it was certainly unhackneyed.
Next came a sequence of seven Rachmaninov songs shared between the two, both singing in Russian. Gomes brought a throbbing melancholy to the haunting Oh, do not sing to me again, which developed real intensity. In How fair this spot he was quiet and intense, almost inward, and Spring waters vibrantly passionate.
Finally we had a sequence from Gounod's Romeo et Juliette, first Gomes gave us a finely controlled account of Ah! leve toi soleil where Gomes beautifully evenness of phrase and tone did not preclude passion as well. Then we had the Act Four duet, Va! je t'ai pardonne in which the two brought a lovely sense of passion to the piece, and blended their voices finely.
Robert Hugill, 17 March 2016
ROSENBLATT RECITALS
WIGMORE HALL
LUIS GOMES AND EKATERINA SIURINA
Rosenblatt managed to draft in the young tenor Luis Gomes, a graduate of the ROH's Jette Parker Young Artist Programme, to replace Castronovo and I doubt there were many in the audience who felt short-changed by the end of the evening. Gomes took a very simple approach to performance, and by lack of affectation became all the more affecting and refined. He is one of those uncommon tenors who is exceptionally interesting at the lower register of his voice, which is strong and mellow, particularly on display in three songs by Tosti. High notes were held and dispatched with ease, particularly in the always popular chunk from La bohème, "Che gelida manina... O soave fanciulla", and both in this and the Tosti songs, he displayed a fine diminuendo. Fine phrasing was clear throughout and I was impressed with how much depth he was able to bring consistently to the programme without a great deal of familiarity. Rachmaninov's song "Zdes' khorosho" was particularly noticeable in this respect and he should be commended for his ease with the Russian, which is by no means the easiest language to sing clearly with little preparation. In short, we witnessed a level of consummate artistry which is unexpected in so young a singer. Slightly greater projection will be needed for a superlative career in the larger opera houses, but a very fine career awaits him in recitals. We will be seeing a great deal more of him in years to come.
Dominic Lowe, Bachtrack, 17 March 2016
MANON LESCAUT
ROYAL OPERA HOUSE, LONDON
EDMONDO
Supporting performances were strong. Luis Gomes was a cheerful, open-hearted Edmondo, with a pleasant brightness to his tenor.
David Karlin, Bachtrack, 23 November 2016
Of the smaller roles (despite its cast list, the opera is dominated by just a few parts), it was Jette Parker alumnus, the Portuguese tenor Luis Gomes, who since leaving the scheme has only appeared as Gastone and Lover in Il tabarro for Covent Garden, who impressed. He has the honour of opening the opera, singing on the pleasures of youth and impressed with his strong voice and force of character.
Colin Clarke, Seenandheard international, 24 November 2016
Thus, a light-hearted evening gathering in the village - denim-clad teenagers whizz around atop wheelie bins and adolescents bounce about exuberantly led by Luis Gomes' ebullient, open-hearted and warm-voiced Edmondo.
Claire Seymour, Opera Today, 24 November 2016
Tenor Luis Gomes was an energetic, bright Edmondo, a strapping sidekick of sorts whose voice showed hints that he may soon be a lovely Des Grieux.
Jena Douglas, Schmopera, 27 November 2016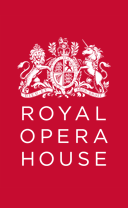 ROSENBLATT RECITALS
WIGMORE HALL
LUIS GOMES AND EKATERINA SIURINA