Les Dialogues des Carmelites - Royal Opera House
In the women-dominated cast, Luis Gomes, a Jette Parker young artistdeftly replacing an indisposed Yann Beuron mid-performance,
Fiona Maddocks in The Observer
A

fter the solitary interval (Acts II and III being played continuously) was prefaced by Kasper Holten appearing to inform us that Luis Gomes – a member of the current Jette Parker training programme and the official understudy – would continue in the role, which he did, excellently.
Stephen Jay Taylor in OperaBritannia
Yann Beuron, sounding indisposed, here wisely handed over after the interval to his understudy Luis Gomes, who brought a ringing tenor to the Chevalier's brief scene.
Erica Jeal in The Guardian
The cast is to be treasured for its evenness. A strong ensemble includes Sophie Koch's Mother Marie, Anna Prohaska's Constance, Thomas Allen's Marquis and Luis Gomes's Chevalier, bravely replacing an indisposed Yann Beuron mid-performance.
Andrew Clark in Financial Times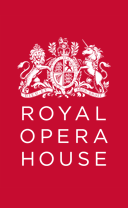 Fine singing too from the men, with Luis Gomes taking over very well from Yann Beuron after Act I as Blanche's brother the Chevalier de la Force,
Mark Ronan in markronan.com
However, Beuron was replaced by Luis Gomes in Act Two, who had a fuller and lyrically romantic Italianate voice, which was arguably at odds with the music, but in the tableau where he berates Blanche (his sibling), this seemed appropriate.
Curtis Rogers in classicalsource
Rosenblatt recitals - Wigmore Hall
First Ideale by Tosti in a mesmerising, fine-grained performance which showed off the darker tones in Gomes voice. Gomes is a very fine recitalist, and his performance combined a natural sense with a vivid platform manner. Mompou's Combat del somni is a work which I have heard Gomes perform before (see my reviewof his lunchtime recital at Covent Garden), but is was very welcome to hear this cycle of three songs by the still relatively under-rated Catalan composer. Damunt de tu nomes les flors was simple yet powerfully effective, with a calm beauty to the performance from both Gomes and Baillieu. Aquesta nit was edgier with interesting leaps in vocal part and piano, developing an intensity which was eerie. Finally Jo et pressentia com la mar combined a flowing piano part with expansive vocals. Yet it wasn't a noisy piece, rather subtle yet lively. Gomes finished the first half with Joaquin Turina's La giralda, a brilliantly Spanish piece given a wonderfully vibrant performance by Gomes and Baillieu.
Robert Hughill in planethughill
the tenor fans were looking forward to what Gomes would make of his ration of four operatic arias after the interval. He began with a real challenge. The long accompanied recitative and aria of Edgardo needs plenty of vocal weight and dramatic intensity. There was no longer any doubt that Gomes had both. His range of expressive gesture increased in line with the power of his singing as he forged ahead in further lyric arias. Roméo had an appropriately boyish profile and his aria was sung in good French. He seemed to be experimenting with some vocal trickery: head voice effects, a big diminuendo at the end of 'Ah! lève-toi soleil', a messa di voce in the Favorite aria. The supposedly timid, diminutive figure who had first entered was now producing mighty sounds.
Richard Nicholson in classicalsource
Luis Gomes Lunchtime Recital - Royal Opera House
Portuguese tenor Luis Gomes is now one of Covent Garden's Jette Parker Young Artists and as part of the young artist programme gave a lunchtime recital at Covent Garden's Linbury Theatre on Monday 6 January 2014, accompanied by David Gowland who is Artistic Director of the Jette Parker Young Artists Programme. Gomes' programme included the Richard Strauss 3 Lieder, Op. 29 and 4 Lieder, op. 27 as well as Federico Mompou's Combat del Somni and four of Sergei Rachmaninov's romances. Before the recital started Gomes dedicated it to the memory of the young soprano Eva Ganizate who died recently.
Robert Hughill in planethughill
La Traviata - Royal Opera House
Luis Gomes, whose Gastone was fiery, cheeky and superbly sung. This tenor, also a Jette Parker Young Artist, is really someone to look out for. He made a great impression on me and I can't wait to see him in more substantial roles. What a character he is - absolutely a star in the making.
Melinda Hughes in spearswms,com
The other exciting debut was the Gaston of Luis Gomes. Far too often this potentially tiresome character cannot be wished away too soon but in the talented Gomes' hands I actually wished he had more to sing. Already a potential Alfredo or even Rodolfo, Gomes is clearly destined for a glittering future. I can't wait to hear him in bigger roles.
Sebastien Petit in OperaBritannia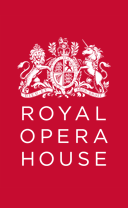 El gato con botas - Royal Opera House
whilst Luis Gomes used his ringing tenor to telling effect as the inebriated Miller.
Keith McDonnell in WhatsonStage
There were also intakes of breath at transforming sets and unexpected costumes, and Luis Gomes used his bright Italianate tenor voice to pleasing effect.
Hanna Sander in Classicalsource.com
Luis Gomes plays the Cat's master with refined bel canto phrasing and some neat comic touches,
Nick Kimberley in Evening Standard
The young Miller (alias Marquis of Carabas) was Luis Gomes, an endearingly sunny lyric tenor whose ease of projection and even tone throughout his range made this reviewer for one sit up and listen.
Christopher Webber in Opera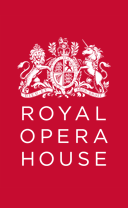 I Gioielli della Madonna - Opera Holland Park
...and what a glorious voice there was in the minor role of the peasant Tontonno. This was Portuguese tenor Luis Gomes, who sang Pinkerton in the Christine Collins Young Artists' performance of Madama Butterfly on June 14. He will evidently go far, and I look forward to hearing him again.
Mark Ronan in

Madama Butterfly - Opera Holland Park
Pinkerton also has a thankless task, and the Portuguese tenor Luis Gomes presented him convincingly, revealing a very even, carefully produced voice with welcome touches of astringency – you could imagine him in Janáček's tenor roles.
Melanie Ezkenazi in
I have heard Luis Gomes a number of times both at the Guildhall School of Music and Drama and with British Youth Opera. He has always impressed, but this performance was the first time I had heard him in core Italian repertoire (previous operas had been by Britten, Ned Rorem and Smetana). He has a lovely, well produced Italianate voice which he combines expressively with a confident stage manner. His vocal production was gloriously easy throughout the whole range, which is quite something for a young tenor in this style of opera.

In act two, his account of Addio fiorito asil was finely sung, though his voice does not yet quite rise easily over the orchestra. There was a feeling that his voice still has room to grow, and sensibly he did not try to pressure it, this was a finely managed performance as well as vivid one. His interaction with Duprels, OHP's reigning diva for over 10 years, fairly crackled and this did not seem like a one off performance. I do look forward to Gomes future performances with great interest.
Robert Huggill in

The Bartered Bride - British Youth Opera
The over-confident matchmaker, Matthew Stiff, deflated with comeuppance at the end, and Marenka's lover Jenik (pictured with Stiff and the locals) were first class; there seem to be no published press pictures of the lovers together nor of Marenka's intended husband...
Peter Grahame Woolf in Musical Pointers
All the principals are singers one would like to hear again. Particularly outstanding are Katherine Crompton and Luis Gomes in the lead roles of Marenka and Jenik, Matthew Stiff — who delivers the portentous patter of marriage broker Kecal to perfection — and Samuel Furness, whose portrayal of the socially maladjusted Vasek — a stuttering victim of maternal oppression who finds his vocation in a circus bearskin — is a tour de force.
Barry Millington in The Evening Standard
I was familiar with Luis Gomes from the Guildhall School of Music and Drama where his performances in Midsummer Night's Dream and Our Town impressed. He continued to impress here, as Jenik. He is a natural stage creature and quite compelling to watch, whatever he does. As Jenik he was a strong, rather rebellious character, but with a genuineness and warmth to him which made you forgive his machinations, singing with a nicely full lyric voice which seem to be produced easily and flexibly. He and Crompton made a lovely couple, developing a close, sparky relationship, whatever the production's drawbacks. They made the performance well worth seeing and transformed our experience.
Robert Hugill in hugill.blogspot.co.uk
Masterclass with Angela Gheorghiu - Georg Solti Accademia
A performance of the beautiful 'Dal labbro il canto' from Falstaff by Portuguese tenor Luis Gomes elicits purring praise: 'Ah, here is a good example of latin style for you all.' True, enough, Gomes, a Guildhall graduate poised to start at the Opera Studio, has the sun in his voice, and a striking tenderness.
​
(...)For a proportion of singers, like Malone, these intensive weeks will make them realise a career in opera is not for them, and that in itself is valuable. For others – well, look out for Luis Gomes in the Peacock Theatre this September, singing Jenik in The Bartered Bride…
Hellen Wallace in Classical-Music.com the official website of BBC Music Magazine
Our Town by Ned Rorem - Guildhall School of Music and Drama
...Luis Gomes had oodles of charm and a nice, young tenor voic e as George.
in operanotes.wordpress.com
I have nothing but admiration for Ingram, Hall and Gomes. Gomes brought an easy naturalness and a winning charm to George which made you understand why Emily came to love him.
Robert Hugill in hugill.blogspot.co.uk​
Die lustigen Weiber von Windsor - Guildhall School of Music and Drama
...and hand-wringing Jorge Navarro-Colorado's Spärlich is as tall as Benjamin's Appl (playing Dr Cajus as a French-accented German-speaking post-graduate academic doctor rather than a medical practitioner), both foils to the more diminutive stature of Luis Gomes's appealing-toned tenor as Fenton. I particularly liked the café scene, with Cajus and Spärlich behind indoor plants listening to Fenton, strumming his guitar (for which the harp sounded in the pit) in the suitably ardent 'Horch, die Lerche singt im Hain'.
Nick Breckenfield in Classicalsource.com​
Otherwise, the best music after the overture comes in the second half. There's a decent romance for Fenton, with Luis Gomes as the right light lyric to tackle it, and a duet in which a solo violin interposes itself between the lovers as they coo through an elaborate cadenza in Windsor's Garden Tea Rooms - nice touch in the staging, this.
David Nice in TheArtsDesk.com 15 November 2011​
BETROATHAL & BETRAYAL - Royal Opera House
Howarth was joined by the plangent-toned Luis Gomes as Roméo. Vocally, their duet brought proceedings to a fine end.
Mark Pullinger, bachtrack, 18 July 2015
Finally a bit of a rarity: Gounod's take on Romeo and Juliet. A backdrop of stars suggested the key idea of "star-cross'd lovers". Here it was the radiant Kiandra Howarth who shone, providing the most emotionally convincing singing of the afternoon. Luis Gomes was a well-chosen Romeo, his voice a pleasure to experience. A fascinating, and frequently special, concert.
Colin Clark, OperaToday, 21 July 2015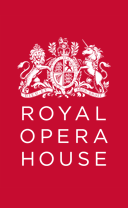 Il TURCO IN ITALIA - Royal Opera House
Luis Gomes is an excellent Albazar
Sam Smith, Opera Online, 13 April 2015
Jette Parker Young Artists Rachel Kelly (Zaida) and Luis Gomes (Albazar) shine in their relatively small principal roles.
Guy Withers, A Young Theatre, 21 April 2015
The same can be said for tenor Luis Gomes, another young artist who I've been following for a couple of years now. This chap is going to be a star, mark my words. He has bags of charisma and is a fabulous singer.
Melanie Hughes, SpearsWMS, 17 April 2015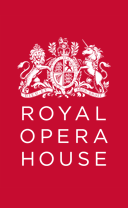 Luis Gomes made a striking impression as Albazar; a new name, but one to watch, he sings Fenton in July's Falstaff.
Melanie Ezkenazi, Music OMH, 12 April 2015
LA SCALA DI SETA - Royal Opera House
DORVIL
Gomes projects a substantial sound with vocal agility and impeccable comic timing.
Michael Church, The Independent, 27 October 2014
Luis Gomes, big of voice, has a shiny tenor that suited the frustrated young husband Dorvil down to the ground.
Simon Thomas, What's on Stage, 24 October 2014
Luis Gomes, gloriously agile in voice [is] well equipped for this difficult repertoire.
Fiona Maddocks, The Observer, 26 October 2014
Luis Gomes impressed as Dorvil easily traversing the usual high tessitura of a Rossini tenor role.
Jim Pritchard, Scene and Heard, October 2014
Luis Gomes as the secret husband Dorvil, was impassioned and played the role with a twinkle in his eye.
Llyr Carvana, Opera Britannia, 26 October 2014
Luis Gomes has real presence and an engaging tenor...he skilfully captures both the dashing hero and the figure who looks awkward as he is forced to descend to such ignominious depths as hiding under dummies that sport women's frocks. He also makes the subtexts very clear to grasp as his mouth proclaims one emotion, but his darting eyes suggest another.
Sam SMith, Music OMH, 25 October 2014
Luis Gomes displayed a bright, plucky tenor, full of Italianate ardour and 'ping'.
Mark Pullinger, Bachtrack, 24 October 2014
DON GIOVANNI
TEATRO VERDI, TRIESTE
DON OTTAVIO
Luis Gomes canta assai bene la parte di Don Ottavio. Se molto buona è stata l'esecuzione dell'aria del primo atto (Dalla sua pace), eccellente ci è parsa la resa de Il mio tesoro intanto.
Paolo Locatelli, OperaClik, 30 October 2015
Luis Gomes è stato convincente nei panni di Don Ottavio palesando una buona tecnica di respirazione che gli ha consentito quel legato indispensabile per affrontare due arie difficili (e celestiali) come Dalla sua pace e Il mio tesoro intanto.
Paolo Bulllo, Laclassicanota, 31 October 2015
Ecco che tutti gli interpreti,(...) hanno saputo ben rendere, con i loro meriti, esperienze, qualità e caratteristiche vocali, questa idea di Don Giovanni collocato nel proprio tempo e nel proprio spazio e a restituire nel contempo, con il gioco teatrale e l'interpretazione musicale, l'immortalità della creazione mozartiana.
Federica Fanizza, L'apeMusicale, 30 October 2015
Er ist im Young Arists Programm von Covent Garden mit Nebenrollen herangewachsen und probiert nun große Rollen anderswo: Die Technik ist – sowohl für die Piani der ersten Arie wie für die schön gesteigerte Dramatik der zweiten – fabelhaft
Renate Wagner, deropernfreund, 30 October 2015
Molto bravo Luis Gomes, tenore che di volta in volta conferma una costante crescita artistica. Don Ottavio è infatti una parte di grande difficoltà, non particolarmente acuta, ma richiede un controllo perfetto della respirazione altrimenti non se ne viene a capo.
Alessandra Ressa, TriestePrima, 2 November 2015
FALSTAFF
TEATRO GIOVANNI DI UDINE
FENTON
Luis Gomes viene a capo senza difficoltà della parte di Fenton; in particolar modo è parsa eccellente l'esecuzione dell'aria del terzo atto.
Paolo Locatelli, OperaClick, 12 October 2015
BOHEME
VERBIER FESTIVAL 2015
RODOLFO
Naast haar stond Luis Gomes als Rodolfo. Een Portugees met een knappe tenorstem, een tikje heroïsch zowaar. Hij stond wat vaak op het fortissimopedaal, maar afgaand op zijn klank en tophoogte kan hij het zeker ver schoppen.
Jordi Kooiman, OperaMagazineNL, 6 August 2015
Luis Gomes, Rodolfo à la quinte aiguë triomphante, à l'usage maîtrisé de la voix mixte et au vibrato prononcé (ce qui, selon Joseph Calleja, est signe de bonne santé vocale)
Christophe Rizoud, OperaForum, 2 August 2015